Home Page

Proposed Constitution Existing Constitution
FOOTE WASTE SOLUTIONS Player of the Month June... Andrew HODSON
RAY WHITE Monthly Medal August 2022 Men: Chris DUBE
Ladies: Sue OAKLEY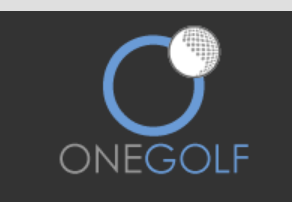 Members 'click' OneGolf icon to access online golf booking.
Visitors seeking to play in Competitions, please contact Golf Shop on 03 5762 2404 to enter.
Course

C
arts

!.....

Sorry, NO CARTS permitted due to wet conditions
Golf ....

'YES'
# other conditions apply! ..... see Golf Shop! Phone 5762 2404
Professional Coaching available Tuesdays - PGA Professional ....subject to availability.
Phone Golf Shop 5762 2404 to arrange an appointment.
_______________________________________________________________________________________________________
Benalla Golf Clubhouse
Phone 5762 1920
GAMING ROOM
Open 7 days per week.
BISTRO
Open for Lunch & Dinner, now Tuesdays to Sundays (inclusive)
Dinner service to commence from 5:30pm June, July & August
with Takeaway meals still available so please take advantage of this service and support your Club in the process.
Take away meals available on Tuesdays, through Sundays (incl.).
Meals can be ordered by phone on Bistro opening days.
Please see Bistro Tab for more details
Check our 'facebook' site for 'daily' specials for you!
______________________________________________________________________________
Members News - go to "News & Reports/Latest News" for:
Proposed Constitutional Changes for presentation to Special General Meeting September 3, 2022
2022 NEDGA 4Ball Championships.........and two of our Champs won!........
One Golf and MiClub online booking and scoring system introduced............
Sunday May 29 - Final Club Championships.......... some results and photos!
Benalla Juniors WIN 2022 NEDGA Junior Pennant Final and Junior Player of the Year goes to Rhylee CHAPMAN
Dale Crothers Vic/Tas PGA Associate Championship update....................Dale Won by 3 Shots!
Driving Range NOW OPEN - GROUP PACKAGES AVAILABLE.......NOW with LIGHTING!....see 'Driving Range' tab for more info!
Dale Crothers PGA Associate Professional to Coach at Benalla,,,,,,,,,,,,,,,,,,,,,
Bunker renovations completed...................
Air2G2 machine visits the Clubs Greens!
Rules for being in a Penalty Area - even a bunker!
New Club Documents tab under News & Report
Ever wondered what the Rules are if you are in a sticky situation?
News section updated regularly for your golfing news......
Newsletter
See new revised Local Rules
Responsible Gambling Code of Conduct
Benalla Golf Club Responsible Gambling Code of Conduct (English) refer to "News & Reports/Club Documents"